Meet the Author: Nancy Cavin Pitts, "When You Come Home"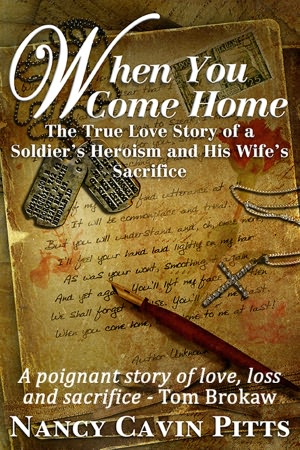 Event Type: **Author Events
Age Group(s): Adult
Date: 10/25/2012
Start Time: 7:00 PM
End Time: 8:30 PM


Description:

Join author Nancy Pitts as she speaks about her book, "When You Come Home," which tells of the love between her mother, Daphne Kelley Cavin, and her soldier husband, Raymond, who was killed overses in World War II. Ms. Pitts used the contents of her mother's scrapbook, newspaper clippings, and NBC Nightly News footage in her book. This story drew the attention of Tom Brokaw and was first featured in his best-selling book, "The Greatest Generation." Books will be available for purchase.

Library: Spencer Road Branch Map
Location: SP Multipurpose Room 112
Status: Closed

Sorry, this event has already occurred. Please register for another event.