Meet Caldecott Medal Honoree Peter Brown, "Mr. Tiger Goes Wild"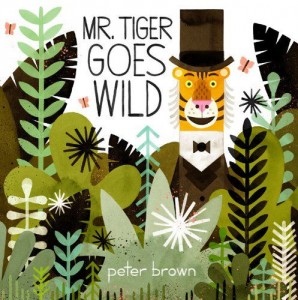 Event Type: **Author Events
Age Group(s): Pre-School, School Age, Adult
Date: 9/5/2013
Start Time: 6:00 PM
End Time: 7:30 PM


Description:

Meet NYT Bestselling author & illustrator Peter Brown,a 2013 Caldecott Medal Honoree for his book Creepy Carrots. Children love his books including You Will Be My Friend, Children Make Terrible Pets and Chowder. (You can enjoy his book Curious Garden at the Picture Book Walk in Quail Ridge Park in Wentzville!) Peter Brown will be drawing and talking about his newest book Mr. Tiger Goes Wild, in which children who are bored with being proper and want to have more fun discover that Mr. Tiger knows exactly how they feel. He decides to go wild, but does he go too far? This is a story that shows there's a time and place for everything...even going wild.

Peter Brown is also the recipient of two E.B. White Read Aloud Awards, a New York Times Best Illustrated Children's Book award, and a Children's Choice Award for Illustrator of the Year.

Library: Spencer Road Branch-Community Commons Map
Location: Spencer Road Branch Community Commons ~ Barnes-Jewish St. Peters Hospital Event Room (Rm.240 & 243)


Other Information:

Meet the author and have your books autographed. Books will be available for sale by Main Street Books. A purchase of a book written by Peter Brown may be required to join the autograph line.

Status: Closed

Sorry, this event has already occurred. Please register for another event.