Meet the Author: K.B. Laugheed, "The Spirit Keeper"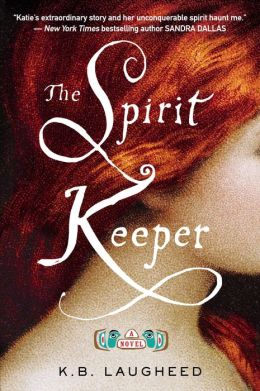 Event Type: **Author Events
Age Group(s): Adult
Date: 11/13/2013
Start Time: 7:00 PM
End Time: 8:30 PM


Description:

Meet the author of this debut romance, where much of the action takes place in the St. Louis area.

"This is the account of Katie O'Toole, late of Lancaster Co., Pennsylvania, removed from her family by savages on March the 2nd in the year of our Lord 1747."

The thirteenth child conceived of miserable Irish exiles, Katie O'Toole dreams of a different life. Little does she know that someone far away is dreaming of her.
In 1747, savages raid her family home, and seventeen-year-old Katie is taken captive. Syawa and Hector have been searching for her, guided by Syawa's dreams. A young Holyman, Syawa believes Katie is the subject of his Vision: the Creature of Fire and Ice, destined to bring a great gift to his people. Despite her flaming hair and ice-blue eyes, Katie is certain he is mistaken, but faced with returning to her family, she agrees to join them. She soon discovers that in order to fulfill Syawa's Vision, she must first become his Spirit Keeper, embarking on an epic journey that will change her life—and heart—forever.

Library: Kisker Road Branch Map
Location: KR Meeting Room A & B
Status: Closed

Sorry, this event has already occurred. Please register for another event.