If registration is required for this event, fill out the Registration form below and then click on Complete Registration at the bottom of the page.
Teen Zombie Prom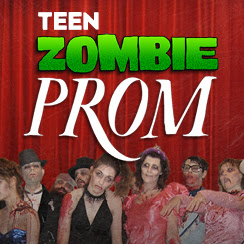 Event Type: **Special Events
Age Group(s): Teen
Date: 4/13/2018
Start Time: 7:00 PM
End Time: 9:00 PM


Description:

Dance, eat, and enjoy some crafts and activities. Dressing up is encouraged but not required!

Library: Spencer Road Branch Map


Other Information:

For teens, ages 12-18.

Status: Closed

---
Sorry, this event has already occurred. Please register for another event.