If registration is required for this event, fill out the Registration form below and then click on Complete Registration at the bottom of the page.
Current Conversations: Memory and Technology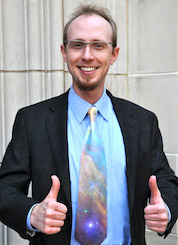 Event Type: *Adult
Age Group(s): Adult
Date: 7/8/2019
Start Time: 7:00 PM
End Time: 8:00 PM


Description:

How is technology changing the way people remember? This lecture explores the interplay of memory stored in the brain (internal memory) and outside of the brain (external memory).
Much of the information for this lecture comes from the book "Memory and Technology: How We Use Information in the Brain and the World". Dr. Finley is a cognitive scientist and assistant professor at Fontbonne University.

Library: Middendorf-Kredell Branch Map
Location: MK Technology Training Room


Other Information:

jasonfinley.com

Contact: Heather Wefel
Contact Number: 636-978-7997
Presenter: Dr. Jason Finley
Status: Closed

---
Sorry, this event has already occurred. Please register for another event.